Learn more about our events right here! We offer great discounts for members, so if you're interested in learning more about that,
we've got the scoop over here
. We look forward to seeing you at a future event!
She+ Geeks Out April Virtual Geek Out sponsored by Buildium
April 28 @ 5:00 pm

-

8:00 pm

Free
Please join She+ Geeks Out and Buildium on the interwebs for a fun night of learning, networking! You'll walk away with more knowledge and new connections!
This event is a woman-focused event that intends an inclusive definition of women. We are welcoming and respectful of women, including trans women and those who are nonbinary, gender non-conforming, and anyone who identifies as a woman in a way that is significant to them. We also welcome allies who are committed to creating environments that are supportive of people who are typically underrepresented in the workplace and beyond.
Please make sure to read our code of conduct before coming to our event!
Agenda
6pm-7pm: Registration, networking, eating, drinking
7pm-8pm: Speakers & raffle prizes (yes we offer geektastic raffle prizes!)
8pm-9pm: More networking!
Speakers
Katie Conroy, Director of Marketing at Greater Boston Chamber of Commerce
Amanda Chong, Product Design at HubSpot
Sarah Idriss, Senior Product Manager at Buildium
How is this going to work?
We'll be sending out a calendar invite to all attendees prior to the event. In that invite, you'll get a bunch of details on how it works, as well as a fun list of topics we'll pre-set for you (don't worry we'll leave some room for random on the fly conversations too, you can just consider these icebreakers!). You won't need to download any software, but for the best experience, we recommend having a computer with camera and microphone ability.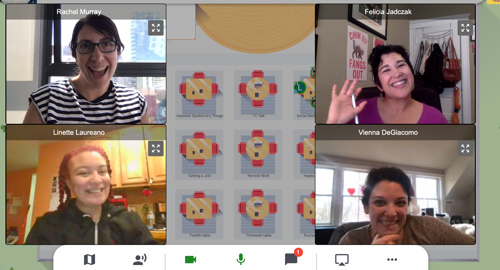 FAQs
Can I get a refund?
Yes, up to one week prior to the event! This helps us better manage our waitlist. We are not able to accommodate last minute cancellations since they are tricky from an administrative standpoint. Request a refund here up to one week prior to the event!
When should I arrive?
Our event starts at 6 PM. Please try not to come by before then– while we love to see your friendly faces, we need that time to set up and get everything ready before things get going. You'll just be sitting around awkwardly otherwise and that's no fun for anyone.
What if the event is sold out or ticket sales have ended, can I just show up at the door?
Unfortunately not! If we're sold out that means we are really sold out! You can certainly add yourself to the waitlist, but if you haven't received an actual ticket from Eventbrite for this event, we won't be able to let you in the door. If you're seeing ticket sales have ended (which is the day before the event), we've had to stop selling tickets in order to ensure we've got the food ordered properly and nametags set!
Can I transfer my ticket?
We currently do not accept ticket transfers, so if you know you can't go, please update your ticket information by editing it via the link provided to you in your Eventbrite email.
What do I need to bring to an event?
Other than your smiles? You should bring a form of ID. You won't need to print out the PDF of the ticket, though– we will look you up when you arrive using all the digital things.
How do I know if I qualify as a geek? What can I expect?
Take a look at our FAQs on the website!
Where can I park?
All of our events are T-accessible, but we understand that sometimes you have to park. If you do, we recommend you use the BestParking website.
Do you have food that's gluten free/vegetarian/vegan?
We do request that our sponsors include these options, but we are ultimately beholden to what they order. Most of the time these options are provided!
Thanks to Buildium for sponsoring!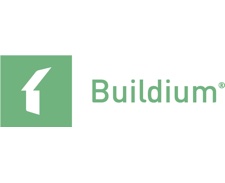 Related Events